Loan Options
Ferris State University encourages borrowers to consider fixed interest rate options. Few education loans offer variable interest rate caps. Those that do are typically 18% or more.

Ferris State University does not endorse or recommend any lender. You are encouraged to do your own research. The list below represents the lenders that most Ferris students have selected in the past three years and is provided as a starting point in your research. We will process a loan from any lender that you choose.

Filter Loans
Filter by Lender, Borrower Type and Interest Rate Type to view a subset of your loan options.
Loan Products
Show/Hide All Product Summaries:
Sort by Lender Name:
Scroll icons left
Scroll icons right *Loans fall within this range. The APR and rate type you will receive will vary, depending on your income and/or credit standing. For variable rate loans, your rate may increase over time.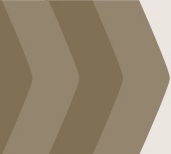 Use the sliders, or enter values, to experiment with different loan amounts, terms, and rates to help find a loan that suits your needs.
(Enter $1,000 - $50,000.)
(Enter 1 - 30 years.)
This calculator may be used to estimate monthly payments on your private student loans under a standard repayment plan. These estimates are educational in nature and based on the loan amount, loan term, and interest rates you provide. Estimates do not take into account in-school periods, grace periods, capitalized interest, or any deferment or forbearance time. Your actual monthly payment amounts, annual percentage rate (APR), and payment schedule may vary from the results shown and will be based on the terms of your agreement with the lender.